Sell anywhere! In your email, on social platforms, e-books and now even directly from your website.
Simply link to your offers on Sellcodes.com or embed codes on your site to make it easy for your audience to buy your products.
As every additional step users have to take means lower conversion rates, we came up with a new technology which allows selling straight from your website.
After you've set up an offer, and clicked on the "Invite"-link, you'll see a new section on that page: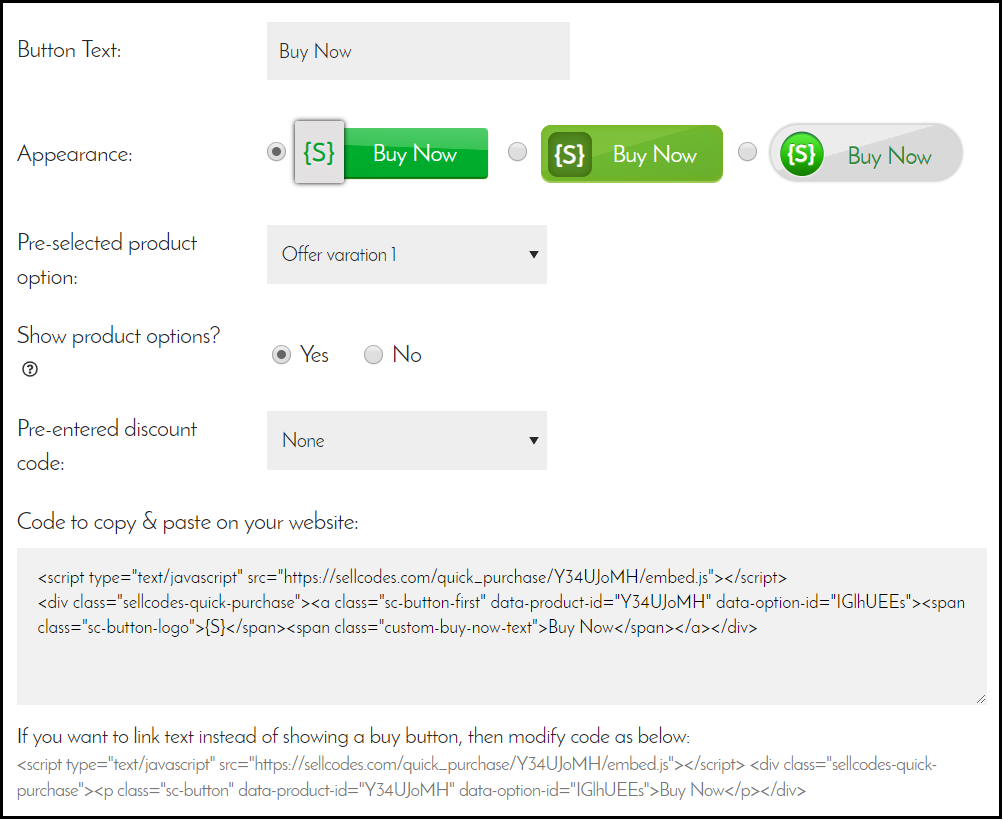 Place a button, which when clicked will open this lightbox allowing you to collect credit card payments or payments from PayPal without asking your visitors to leave your domain and without any account creation prior to the purchase.
With our PCI compliant payment system, your customers will experience a friendly, safe, and easy checkout.
Don't have an offer yet? Get started by setting it up now! ?